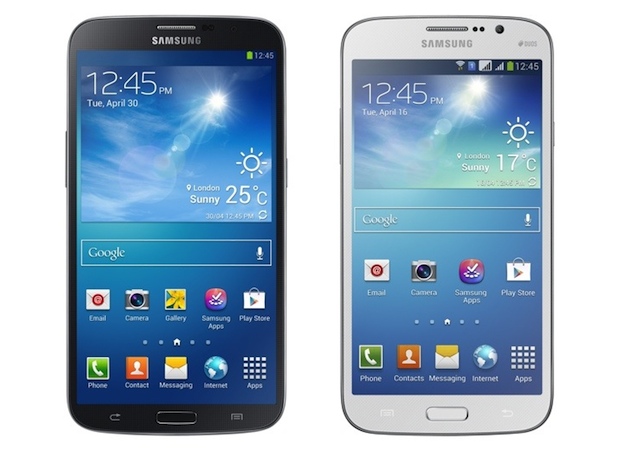 AT&T launches Samsung's unusual handsets the Galaxy Mega for $149.99 on a two year plan or $479.99 upfront. They are released this smartphone along with HTC One Mini and Moto X.
The Samsung Galaxy Mega is a 6.3-inch 720p TFT LCD display and mid-to-high-end internals with 1.7GHz dual-core Snapdragon 400 CPU inside, with 1GB of RAM, a 3200mAh battery and an 8-megapixel rear camera. It is having Android 4.2.2 and Samsung's latest TouchWiz UI
like the Galaxy S4

.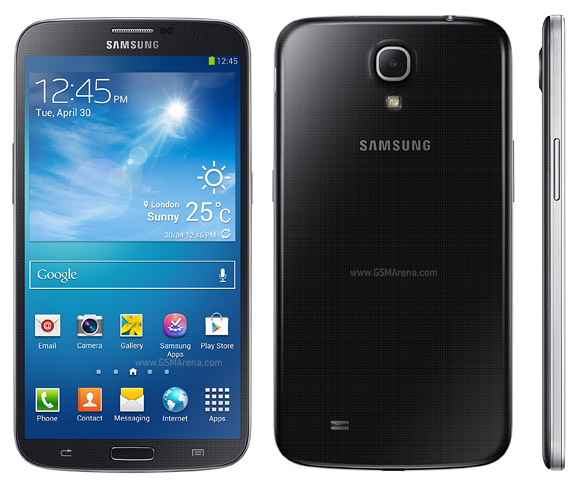 Experience a smartphone that's its comfortably in your hand or your pocket, but with its wide screen, looks and behaves like a tablet. And with access to 4G LTE speeds plus an easy-to-carry design, the Samsung Galaxy Mega™ is the perfect partner for your busy life. Key features of the Samsung Galaxy Mega include:
Large 6.3" HD display,
Air View™
, Simple user interface
, Smart Remote, etc.
The Samsung Galaxy Mega is small enough to take your life on the

road yet big enough to showcase all types of
media in stunning HD. Measuring at 6.3", the Galaxy Mega makes it easy to view photos, videos, games, and more as well as take phone calls.
Enlarge photos, preview emails and calendar events,

all with your finger hovering over the screen. No stylus

needed, but you can still use a stylus for more precise

input.
With the Multi Window feature, the Samsung Galaxy Mega lets you multitask on a smartphone in split-screen mode. Simultaneously view two different apps, either in portrait or landscape mode. You can also adjust the relative sizes of each window, or even copy and paste from one window to the other.
Easy Mode simplifies the user interface for new

smartphone users or those preferring technical

simplicity. Icons are larger and screens are simpler,

but users can grow into Standard Mode to enjoy

the full capabilities of the smartphone without

having to switch to a new device.
Skip channel surfing and change the TV channel

right from your phone. Turn your smartphone

into a universal remote with Smart Remote.

Start a movie or TV show on your Samsung

Galaxy Mega and continue to watch it on the

big screen (requires compatible Samsung TV).
Samsung Galaxy Mega 6.3 review
More news about Samsung Galaxy Mega